Pasco Middle School offers Cambridge Lower Secondary to our 6th-8th grade students.  Our goal is to prepare student for the rigor of the Cambridge AICE diploma program at Pasco High School by offering rigorous, academically advanced courses to our students.  We provide opportunities for our students to earn up to 6 high school credits, by offering Algebra, Geometry, Physical Science Honors, Pre-AICE Spanish I, Pre-AICE Spanish II, and Digital Information Technology.
For more information, please contact Jenny Borders (jborders@pasco.k12.fl.us).
The Cambridge Pathway shows a progression of the Cambridge curriculum from elementary school through high school.  Your child will be enrolled in the Cambridge Lower Secondary program .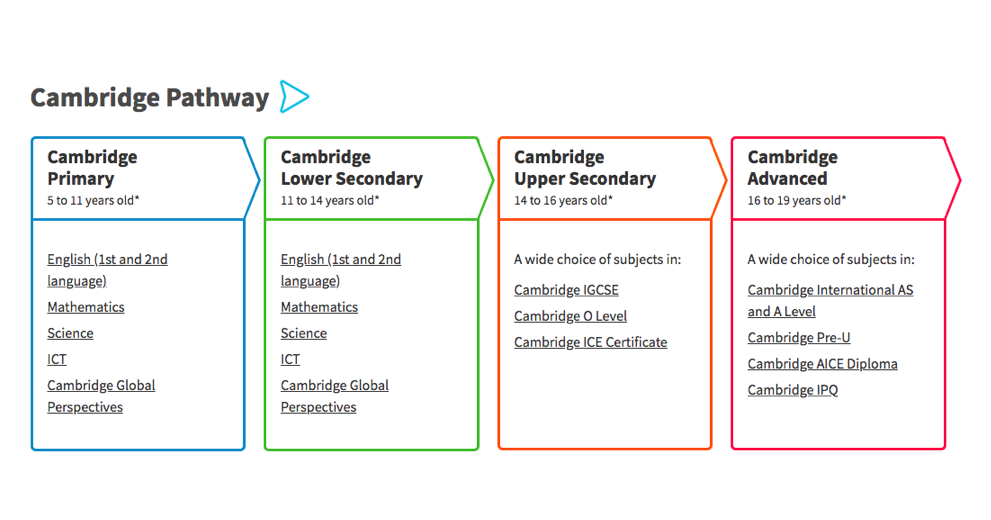 Cambridge Mission Statement:
Our mission is to deliver world-class international education through the provision of high-quality curricula, assessments and services.
Together with schools we aim to develop Cambridge learners who are confident, responsible, reflective, innovative and engaged – equipped for success in the fast-changing modern world.
Please take a look around by navigating through the menu at the right. Feel free to contact us with any further questions.
For a more personal and in depth look at what the Pasco Middle School Cambridge Program is all about, please visit our Facebook page at https://www.facebook.com/PascoMiddleCambridge